Description
Wouldn't this
Dog Bowl Puppies blue
be a sweet welcome present for a puppy? Or are you already parent to a dog and love playful and colourful design? Fall in love with our cute feeding- or water dish!  
Every bowl is traditionally hand-molded and a small brim on the bowl and the inside are glazed in light blue. The hand-painted vintage decoration with a charming dachshund and lovely details gives every dog bowl a unique look.
---
Size:
approx. Ø 13 cm / H: approx. 6 cm
---
Ships within 1-4 business days.
Reviews
There are no reviews yet.
Others also bought: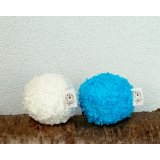 Organic Cuddly Dog Toy Ball
Dog Bowl small 'Lavender'